84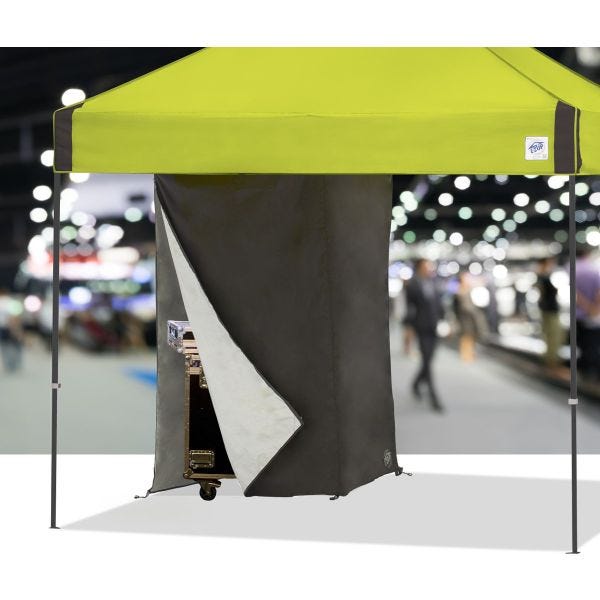 Details
Have you ever wanted a place to hide gear? How about needing a convenient closet to stack product out of sight or even a changing room? Now you can with our new Hang Space™ Tri or Hang Space™ Square. Made from the same durable materials you've come to expect from E-Z UP®, the Hang Space™ goes up in seconds attaching to your canopy with Truss Clips. The Heavy-Duty zipper then keeps the Hang Space closed and keeps things out of view or provides convenient and quick changing room access.
Features:
Available as Square or Triangular Shaped Spaces in Black or White
Sets Up In Seconds™
Standard Truss Clips
Heavy-Duty Zipper and Zipper Pull
Grommet Tab Attachment Points
Recreational Grade Fabric
Product Compatability*: All Straight Leg Cross Truss Frames: Eclipse™, Enterprise™, ES100s™, Hut™, VUE™, Hi-Viz™. Does NOT Fit Endeavor™ and Pyramid™
Hang Space™ Tri/Square require an E-Z UP® canopy frame. Sold Separately.
Suggested Uses:
Available as Square or Triangular Shaped Spaces in Black or White
Changing Room
Storage Area
Photo Booth
Specifications
Support
Search engine powered by ElasticSuite